A-Line Animes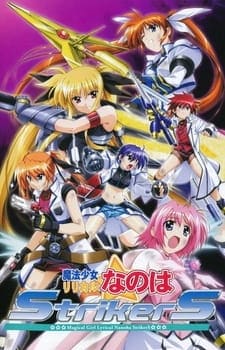 Mahou Shoujo Lyrical Nanoha StrikerS
Set 10 years after Mahou Shoujo Lyrical Nanoha A's, Nanoha, Fate, Hayate and the rest of the crew are now working full time in the Time-Space Administration Bureau. Nanoha is a combat instructor, Fate is a special investigator, and Hayate is a commanding officer. They must unite once again to save the dimensions. Introducing new characters as well: Subaru, Teana, Caro and Erio. Stand by. Ready. Set up!
Rate: PG-13 - Teens 13 or older
Native: 魔法少女リリカルなのはStrikerS
Synonyms: Nanoha Season 3
Aired: Apr 2, 2007 to Sep 24, 2007
Premiered: spring 2007
Duration: 25 min per ep
Episodes: 26
Score: 7.62
Producer: A-Line, Geneon Universal Entertainment, King Records
Studio: Seven Arcs
Genre: Action, Comedy, Drama, Mahou Shoujo, Super Power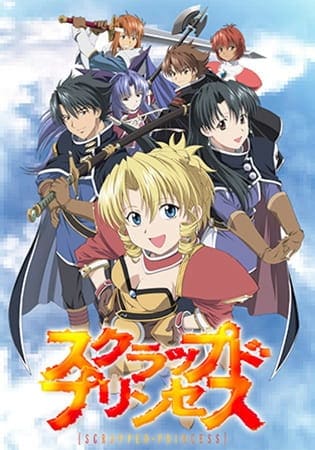 Scrapped Princess
Born to the royal family, Pacifica Casull has earned the nickname "Scrapped Princess" after an apocalyptic prophecy foretells her destroying the world on her 16th birthday. Rescued from certain death by a kindly family, she takes shelter with her adoptive older brother and sister, Shannon and Raquel Casull. When news of her survival reaches the ears of the God Mauser's worshippers, they issue her death at all costs, forcing Pacifica to flee for her life. Plagued by threats from the church, the nobility and even the common people, the three siblings attempt to outrun the fate Pacifica is destined to bring, all the while questioning if one girl's life is worth the world's demise. The true nature of the Scrapped Princess, along with the harrowing revelations of the world itself, becomes more and more apparent as the princess' 16th birthday fast approaches. [Written by MAL Rewrite]
Rate: PG-13 - Teens 13 or older
Native: スクラップド・プリンセス
Synonyms: Haiki Oujo
Aired: Apr 8, 2003 to Oct 7, 2003
Premiered: spring 2003
Duration: 23 min per ep
Episodes: 24
Score: 7.38
Producer: A-Line, Kadokawa Shoten
Studio: Bones
Licensor: Bandai Entertainment, Funimation
Genre: Adventure, Comedy, Drama, Fantasy, Mecha, Sci-Fi, Shounen
MÄR
Dreaming of a magical world every night, the young Toramizu Ginta yearns to be able to go there. With only his friend Koyuki believing in his dreams, Ginta remains positive despite the slander he receives from others over his dreams. But his wishes are answered, as one day a large door appears in front of Ginta, summoning him to the land of MAR Heaven. In this land, the weapons known as ARMS exist. While initially Ginta greatly enjoyed the discovery of this magical world, he soon learns of the terrible wars that have once plagued MAR Heaven and the upcoming war that may soon appear.
Rate: PG-13 - Teens 13 or older
Native: メル
Synonyms: Marchen Awakens Romance, Märchen Awakens Romance, MAR-Heaven, MÄR Heaven
Aired: Apr 3, 2005 to Mar 25, 2007
Premiered: spring 2005
Duration: 24 min per ep
Episodes: 102
Score: 7.26
Producer: A-Line, Shogakukan-Shueisha Productions, TV Tokyo
Studio: SynergySP
Licensor: VIZ Media
Genre: Action, Adventure, Comedy, Fantasy, Isekai, Shounen