Imagin Animes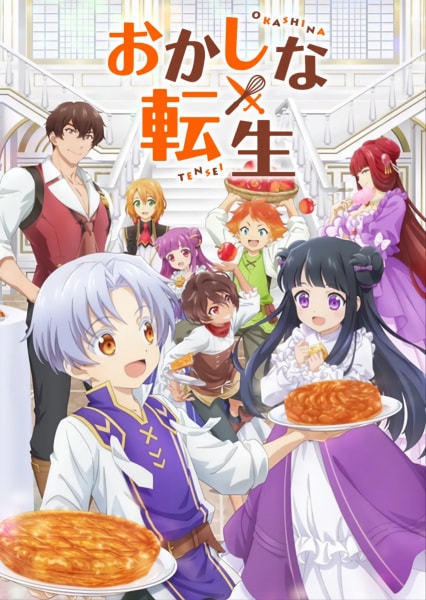 Sweet Reincarnation
A promising pâtissier meets his demise and leaves the world without ever having achieved his dream of making the world's greatest pastry. But when he is given another chance, he reincarnates as nine-year-old Pastry Mille Morteln, determined to be successful this second time. His life would not be as sweet as his treats, though, as he encounters unfamiliar hardships in the magical world. To get one step closer to his lifelong desire, Pastry must learn how to fight, utilizing his confectionary knowledge and discovering magic along the way.
(Source: MAL News)
Rate: PG-13 - Teens 13 or older
Native: Okashi na Tensei, Treat of Reincarnation, おかしな転生, Sweet Reincarnation
Synonyms: Treat of Reincarnation
Aired: Jul 4, 2023 to ?
Premiered: summer 2023
Duration: 23 min
Score: 6.66
Producer: Crunchyroll, CTW, Imagin, KlockWorx, MediaNet, Movic, TO Books, U-NEXT
Studio: SynergySP
Genre: Fantasy, Gourmet, Isekai, Reincarnation, Slice of Life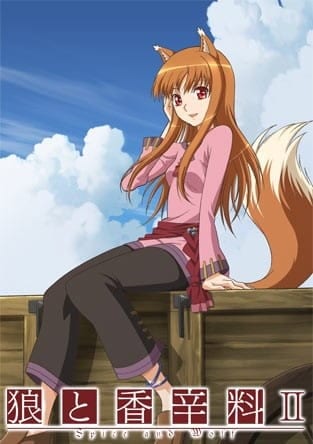 Ookami to Koushinryou II
Traveling merchant Kraft Lawrence continues his northward journey with wolf goddess Holo, in search of her lost home of Yoitsu. Lawrence and his sharp-witted partner continue to make some small profits along the way, while slowly uncovering more information about Holo's hometown. However, the road to Yoitsu is a bumpy one filled with many troubles—Lawrence runs into a charming young fellow merchant who has his eyes set on the female wolf companion, and he begins to doubt if Holo will remain by his side; he and the goddess will also have to consider precarious and risky business deals as Lawrence strives to achieve his dream of becoming a shopowner. All the while, with his determination tested at every turn during his journey, Lawrence must question his relationship with Holo, take on business ventures, and ask himself whether it is time for him and Holo to go their separate ways. [Written by MAL Rewrite]
Rate: PG-13 - Teens 13 or older
Native: 狼と香辛料II
Synonyms: Ookami to Koushinryou 2nd Season, Spice and Wolf 2nd Season
Aired: Jul 9, 2009 to Sep 24, 2009
Premiered: summer 2009
Duration: 24 min per ep
Episodes: 12
Score: 8.32
Producer: flying DOG, Imagin
Studio: Brain's Base, Marvy Jack
Licensor: Funimation
Genre: Adult Cast, Adventure, Fantasy, Historical, Romance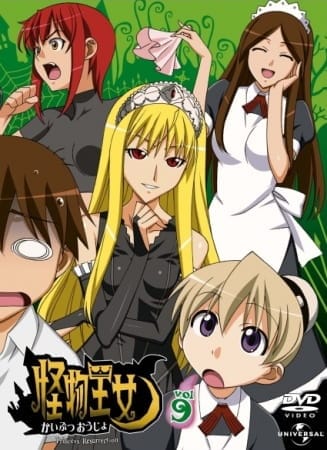 Kaibutsu Oujo
When Hiro Hiyorimi tries to save a beautiful young woman from certain death, he ends up a dead hero himself! However, since the drop-dead girl is Hime, daughter of the King of the Monsters, his "reward" is to come back as a not-quite-living soldier in her honor guard of horror! That means helping fight off the army of supernatural monstrosities Hime's siblings are unleashing against her in hopes of moving up the ladder of succession. And if facing off with vampires and zombies isn't bad enough, how can anyone be prepared for the REALLY weird ones, like were-sharks, pandas and killer dumplings? This sure as hell isn't the afterlife Hiro was hoping for, but the really sad part is that Hime is the good girl in all of this… or at least as close to good as you can come when you're on the wrong side of the gates of hell! (Source: RightStuf)
Rate: PG-13 - Teens 13 or older
Native: 怪物王女
Synonyms: Kaibutsu Ohjo, Monster Princess
Aired: Apr 13, 2007 to Sep 28, 2007
Premiered: spring 2007
Duration: 24 min per ep
Episodes: 25
Score: 6.99
Producer: Imagin, Index, Lantis, Universal Pictures Japan
Studio: Madhouse
Licensor: ADV Films, Sentai Filmworks
Genre: Action, Comedy, Horror, Shounen, Supernatural, Vampire