JP Room Animes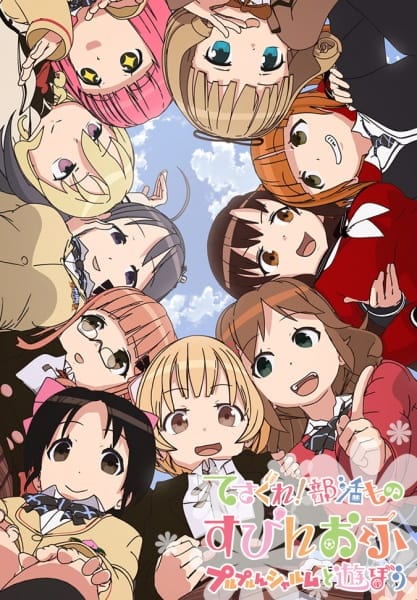 Tesagure! Bukatsumono Spin-off Purupurun Sharumu to Asobou
A spin-off of the Tesagure! Bukatsumono series.
Rate: PG-13 - Teens 13 or older
Native: てさぐれ!部活もの すぴんおふ プルプルんシャルムと遊ぼう
Synonyms: Tesagure! Bukatsu-mono Spin-off Purupurun Sharumu to Asobou
Aired: Apr 5, 2015 to Jun 28, 2015
Premiered: spring 2015
Duration: 23 min per ep
Episodes: 12
Score: 6.89
Producer: Bouncy, JP Room, Just Production
Studio: Yaoyorozu
Genre: Parody, School, Slice of Life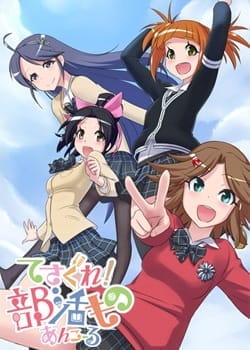 Tesagure! Bukatsumono Encore
Second season of Tesagure! Bukatsumono.
Rate: PG-13 - Teens 13 or older
Native: てさぐれ!部活もの あんこーる
Synonyms: Tesagure! Bukatsu-mono Encore
Aired: Jan 12, 2014 to Mar 30, 2014
Premiered: winter 2014
Duration: 11 min per ep
Episodes: 12
Score: 7.06
Producer: Bouncy, JP Room, Just Production, VAP
Studio: Yaoyorozu
Genre: Parody, School, Slice of Life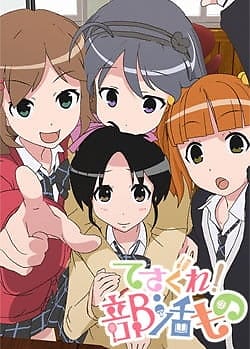 Tesagure! Bukatsumono
The CG anime centers around the extracurricular activities of students. (Source: AniDB)
Rate: PG-13 - Teens 13 or older
Native: てさぐれ!部活もの
Synonyms: Tesagure! Bukatsu-mono
Aired: Oct 6, 2013 to Dec 29, 2013
Premiered: fall 2013
Duration: 11 min per ep
Episodes: 12
Score: 6.7
Producer: Bouncy, JP Room, Just Production, Nippon Television Network, VAP
Studio: Yaoyorozu
Genre: Parody, School, Slice of Life