Studio CHANT Animes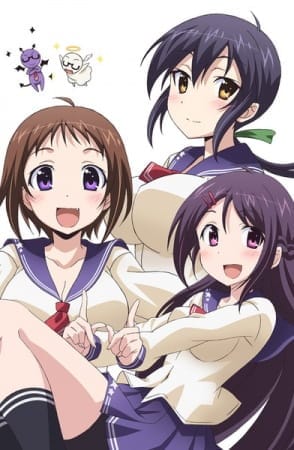 Okusama ga Seitokaichou!
Hayato Izumi is running for student council president. He's studious, responsible, down to earth…and completely outmatched by his rival, Ui Wakana. Ui wins in a landslide after promising comprehensive sex education, free condoms, and other exciting reforms. Bloodied but not discouraged, Hayato licks his wounds and settles for vice president. Then Ui moves in with him. As it turns out, their parents made a drunken promise decades ago that their children would one day marry. Ui and Hayato must now balance school life with matrimony, keeping their relationship secret from a prudish student body and learning to live with each other. Can they keep the student council in line and find happiness together? Find out in Okusama ga Seitokaichou!
Rate: R+ - Mild Nudity
Native: おくさまが生徒会長!+!
Synonyms: My Wife is the Student Council President 2nd Season, Oku-sama ga Seito Kaichou! 2nd Season, Okusama ga Seitokaichou! Plus
Aired: Oct 2, 2016 to Dec 18, 2016
Premiered: fall 2016
Duration: 8 min per ep
Episodes: 12
Score: 6.59
Producer: DAX Production, Dream Creation, Studio CHANT
Studio: Seven
Licensor: Media Blasters
Genre: Comedy, Ecchi, Romance, School, Shounen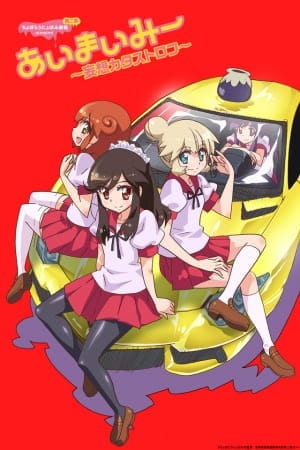 Choboraunyopomi Gekijou Dai Ni Maku Ai Mai Mii: Mousou Catastrophe
Second season of Ai Mai Mii.
Rate: PG-13 - Teens 13 or older
Native: ちょぼらうにょぽみ劇場第二幕 あいまいみー ~妄想カタストロフ~
Synonyms: Ai Mai Mii 2nd Season, Ai Mai Mii Second Season, Ai Mai Mii: Mousou Catastrophe
Aired: Jul 8, 2014 to Sep 23, 2014
Premiered: summer 2014
Duration: 3 min per ep
Episodes: 12
Score: 5.95
Producer: Dream Creation, Studio CHANT
Studio: Seven
Genre: Comedy, Slice of Life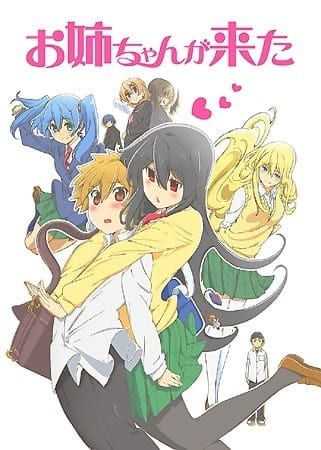 Oneechan ga Kita
The story revolves around Tomoya Mizuhara, a 13-year-old boy who suddenly gains a big sister when his father remarries. 17-year-old Ichika is a little strange, and her affection for Tomoya is rather overwhelming, if not scary. On top of things, Ichika's friend Ruri is the ultimate sadist. Then there is Ichika's big-breasted quarter-Japanese friend Marina. (Source: ANN)
Rate: PG-13 - Teens 13 or older
Native: お姉ちゃんが来た
Synonyms: My Sister Came, Onee-chan
Aired: Jan 9, 2014 to Mar 27, 2014
Premiered: winter 2014
Duration: 3 min per ep
Episodes: 12
Score: 6.34
Producer: Studio CHANT, Takeshobo
Studio: C2C
Genre: Comedy, Slice of Life