TAP Animes
One Piece
Gol D. Roger was known as the "Pirate King," the strongest and most infamous being to have sailed the Grand Line. The capture and execution of Roger by the World Government brought a change throughout the world. His last words before his death revealed the existence of the greatest treasure in the world, One Piece. It was this revelation that brought about the Grand Age of Pirates, men who dreamed of finding One Piece—which promises an unlimited amount of riches and fame—and quite possibly the pinnacle of glory and the title of the Pirate King. Enter Monkey D. Luffy, a 17-year-old boy who defies your standard definition of a pirate. Rather than the popular persona of a wicked, hardened, toothless pirate ransacking villages for fun, Luffy's reason for being a pirate is one of pure wonder: the thought of an exciting adventure that leads him to intriguing people and ultimately, the promised treasure. Following in the footsteps of his childhood hero, Luffy and his crew travel across the Grand Line, experiencing crazy adventures, unveiling dark mysteries and battling strong enemies, all in order to reach the most coveted of all fortunes—One Piece. [Written by MAL Rewrite]
Rate: PG-13 - Teens 13 or older
Native: ONE PIECE, OP
Aired: Oct 20, 1999 to ?
Premiered: fall 1999
Duration: 24 min
Score: 8.67
Producer: Fuji TV, Shueisha, TAP
Studio: Toei Animation
Licensor: 4Kids Entertainment, Funimation
Genre: Action, Adventure, Fantasy, Shounen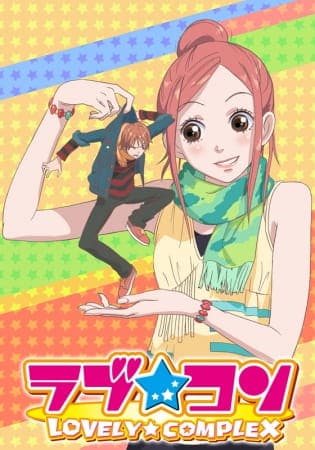 Lovely★Complex
Love is unusual for Risa Koizumi and Atsushi Ootani, who are both striving to find their ideal partner in high school—172 cm tall Koizumi is much taller than the average girl, and Ootani is much shorter than the average guy at 156 cm. To add to their plights, their crushes fall in love with each other, leaving Koizumi and Ootani comically flustered and heartbroken. To make matters worse, they're even labeled as a comedy duo by their homeroom teacher due to their personalities and the stark difference in their heights, and their classmates even think of their arguments as sketches. Lovely★Complex follows Koizumi and Ootani as they encourage each other in finding love and become close friends. Apart from their ridiculous antics, they soon find out an unexpected similarity in their music and fashion tastes. Maybe they possess a chemistry yet unknown, but could love ever bloom between the mismatched pair? [Written by MAL Rewrite]
Rate: PG-13 - Teens 13 or older
Native: ラブ★コン
Synonyms: Love★Com, Love Com
Aired: Apr 7, 2007 to Sep 29, 2007
Premiered: spring 2007
Duration: 24 min per ep
Episodes: 24
Score: 8.03
Producer: Nichion, Shueisha, Sony Music Entertainment, TAP, TBS
Studio: Toei Animation
Licensor: Discotek Media
Genre: Comedy, Romance, Shoujo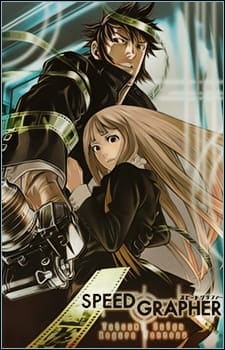 Speed Grapher
Ten years after the Bubble War, the dichotomy between the rich and the poor in the world becomes more prominent and Japan is no exception. The rich seek to satisfy their desires and derive pleasure for themselves, and Tokyo has materialized into such a city as a result. Saiga, once a war photographer, works for Hibara Ginza in the capitalist state of Tokyo. He infiltrates the Roppongi Club, a secretive base located in the red light district of the city, to collect information about them. However, he was caught in the process and brought forward to a girl called Kagura who was in the midst of a ritual. His contact with Kagura awakens his special ability: the power to make things explode when photographed. In order to unravel the mystery behind the Roppongi Club and Kagura, Saiga begins his solitary battle.
Rate: R+ - Mild Nudity
Native: スピードグラファー
Aired: Apr 8, 2005 to Sep 30, 2005
Premiered: spring 2005
Duration: 23 min per ep
Episodes: 24
Score: 7.32
Producer: TAP, TV Asahi, WAO World
Studio: Gonzo
Licensor: Funimation
Genre: Action, Adult Cast, Mystery, Super Power