Barnum Studio Animes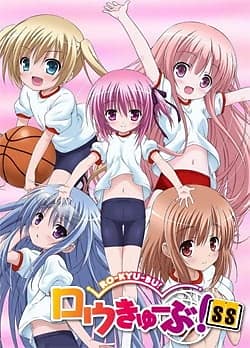 Ro-Kyu-Bu! SS
After their loss against Suzuridani Academy, the members of the Keishin Academy girls' basketball team—Tomoka Minato, Maho Misawa, Airi Kashii, Hinata Hakamada, and Saki Nagatsuka, along with their coach, Subaru Hasegawa—exert more of their time and effort in improving in the sport day by day. However, this time around, new rivals with strengths possibly exceedings theirs and friends appear on their way to the top. [Written by MAL Rewrite]
Rate: PG-13 - Teens 13 or older
Native: ロウきゅーぶ! SS
Synonyms: Second Season - Shogakusei wa Saiko daze!
Aired: Jul 5, 2013 to Sep 27, 2013
Premiered: summer 2013
Duration: 24 min per ep
Episodes: 12
Score: 7.04
Producer: ASCII Media Works, AT-X, KlockWorx, Studio Blanc, Warner Bros. Japan
Studio: Barnum Studio, Project No.9
Genre: Comedy, Ecchi, School, Sports, Team Sports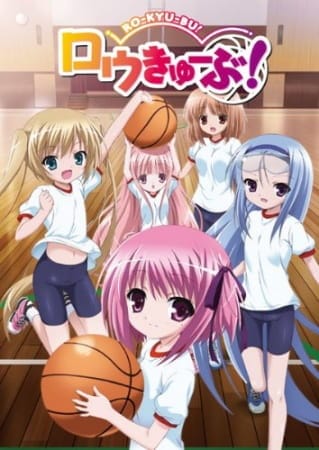 Ro-Kyu-Bu!
Subaru Hasegawa has the ambition to become one of the best basketball superstars of all time. However, this comes to an apparent halt when his school's basketball team ceases activities for a year. Shocked by the news, he decides not to involve himself in basketball anymore. One day, his aunt Mihoshi Takamura invites him to coach the Keishin Academy girls' basketball team on how to play the sport, and he reluctantly agrees. He meets sixth-graders Tomoka Minato, Maho Misawa, Airi Kashii, Hinata Hakamada and Saki Nagatsuki, and begins training them in the sport with one goal: to defeat all strong opponents along the way. Ro-Kyu-Bu! follows the effort of five elementary girls and their coach as they improve their cute style of playing basketball. [Written by MAL Rewrite]
Rate: PG-13 - Teens 13 or older
Native: ロウきゅーぶ!
Synonyms: Rou-Kyuu-Bu!, Rou-Kyu-Bu!, Ro-Kyu-Bu: Fast Break
Aired: Jul 1, 2011 to Sep 23, 2011
Premiered: summer 2011
Duration: 24 min per ep
Episodes: 12
Score: 6.78
Producer: ASCII Media Works, AT-X, Magic Capsule, Warner Bros. Japan
Studio: Barnum Studio, Project No.9, Studio Blanc
Licensor: Sentai Filmworks
Genre: Comedy, Ecchi, School, Sports, Team Sports