Beijing Rocen Digital Animes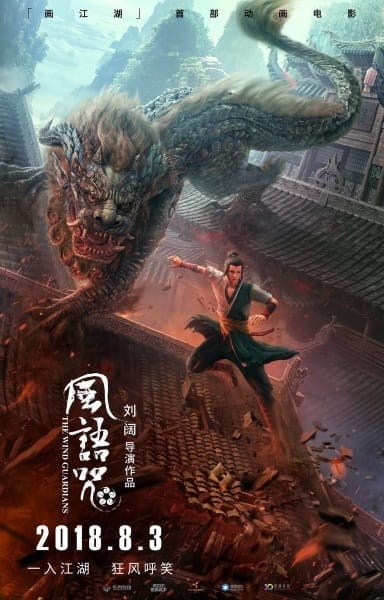 Feng Yu Zhou
Legends tell the story of Sacred Guardians called Shalen who tried to protect the lands from 4 beasts from another world by using the power of fire, metal, water, wood and earth. However, the beasts were too powerful even for them until a new power was found – the wind spell. The spirits of the beasts were sealed and peace was restored in the human world. Ever-since, people born with a special mark on their hand become Shalen who should protect everyone in the human world. Lang Ming is a young blind boy who has an exceptional hearing. While he lives with his mother in Xiaoyanggang and tries to make money, his town is attacked by a demon and his mother disappears. Lang is ready to do everything in order to find her so he makes a deal with a strange girl, he later calls Little Goblin. This marks the beginning of an epic adventure which will change Lang Ming's life forever.
Rate: PG-13 - Teens 13 or older
Native: 风语咒
Synonyms: 画江湖之风语咒, Hua Jianghu Zhi Feng Yu Zhou, A Portrait of Jianghu: The Wind Guardians
Aired: Aug 3, 2018
Duration: 1 hr 45 min
Episodes: 1
Score: 7
Studio: Beijing Rocen Digital
Genre: Action, Adventure, Comedy, Drama, Fantasy, Historical, Mythology, Super Power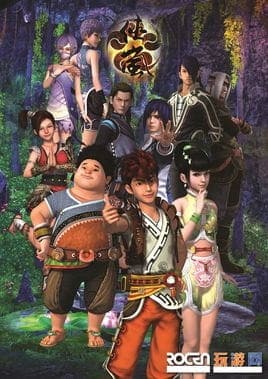 Xia Lan
When Nian Chi was a young child, his elder sister was kidnapped in front of him, while he could do nothing but watch, a thing that has tormented him for all these years. Now 10 years later, he's dead set on going to rescue his sister, and sets out.
Rate: PG-13 - Teens 13 or older
Native: 侠岚
Synonyms: Man Lan
Aired: Jan 29, 2012 to Jul 15, 2016
Premiered: winter 2012
Duration: 25 min per ep
Episodes: 156
Score: 5.94
Studio: Beijing Rocen Digital
Genre: Action, Adventure, Drama, Fantasy, Historical, Martial Arts, Supernatural