Egg Animes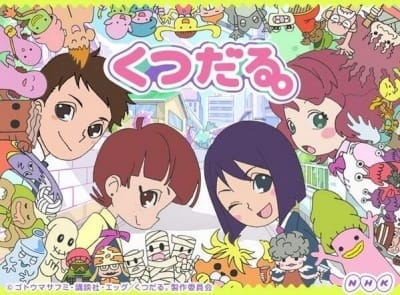 KutsuDaru.
In a Tokyo suburb small town, there lives a girl named Nekota Kaoru. Being born into a normal family, being raised in a normal way, this spring she'll become a normal happy middle-schooler. However, since young age, Nekota had an abnormal ability to see Imadoki youkai (Modern Monster). And she has kept it a secret from others…
Rate: PG - Children
Native: くつだる。
Synonyms: Kutsushita ga Daru Daru ni Nacchau Wake: Imadoki Youkai Zukan
Aired: Apr 2, 2014 to Sep 16, 2015
Premiered: spring 2014
Duration: 9 min per ep
Episodes: 48
Producer: NHK
Studio: Egg
Genre: Fantasy, Kids, School, Slice of Life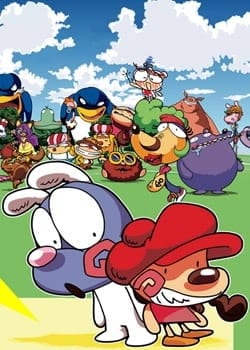 Zumomo to Nupepe
No synopsis has been added for this series yet. Click here to update this information.
Rate: PG - Children
Native: ズモモとヌペペ
Aired: Apr 3, 2012 to Feb 26, 2013
Premiered: spring 2012
Duration: 5 min per ep
Episodes: 32
Studio: Egg
Genre: Comedy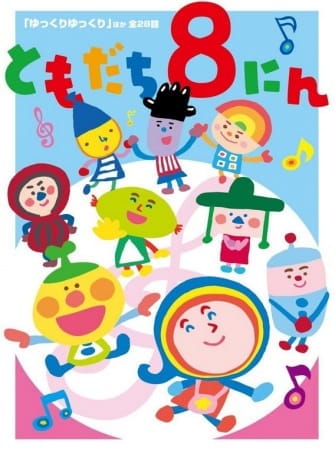 Tomodachi 8-nin
A series oriented to three-year-old children, showing the everydays of 9 characters, each of them having a distinct feature. Children will recognize characters and situations from their own life. Sometimes through conflicts, sometimes through encouragement, they will find everyone's place in the world. The story conveys messages such as "Nobody's alone", "It's good to be different" and the importance of being connected with others, in a fun way. (Source: Official site)
Rate: G - All Ages
Native: ともだち8にん
Aired: Mar 28, 2011 to Jan 5, 2019
Premiered: spring 2011
Duration: 1 min per ep
Episodes: 398
Studio: Egg
Genre: Comedy, Kids