FOREST Hunting One Animes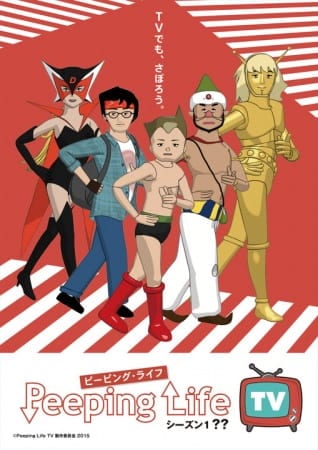 Peeping Life TV: Season 1??
This "slow-life anime" is part of the datsuryoku-kei (ennui-style) genre of comedy that depicts the minutiae of everyday life. The series observes the daily lives of Heroes from the worlds of Tezuka Production and Tatsunoko Production, "evolved" for their modern TV appearances, and combines motion-captured improvised acting with computer animation into a series of comedy shorts. (Source: ANN)
Rate: G - All Ages
Native: Peeping Life(ピーピングライフ)TV シーズン1 ??
Aired: Oct 4, 2015 to Dec 20, 2015
Premiered: fall 2015
Duration: 23 min per ep
Episodes: 12
Score: 5.61
Studio: CoMix Wave Films, FOREST Hunting One, Tatsunoko Production
Genre: Comedy, Slice of Life