Studio Junio Animes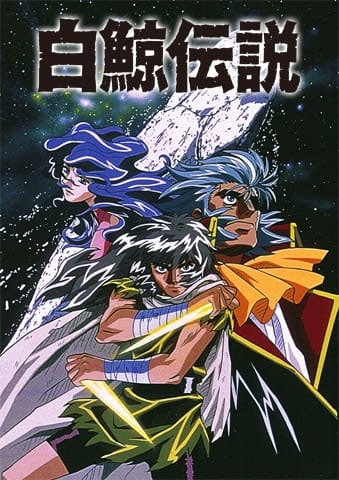 Hakugei Densetsu
A courageous young man tries to find the only person who can save his planet from the most terrifying beast in the universe—the great white whale Moby Dick—in this futuristic anime adventure set in 4699. But locating the outlaw Captain Ahab and his illusory crew of whale hunters and persuading them to put an end to the leviathan's long reign of terror won't be easy. Will Ahab take up the challenge one more time?
Rate: PG-13 - Teens 13 or older
Native: 白鯨伝説
Synonyms: Hakugei: Legend of the Moby Dick, Legend of the White Whale
Aired: Apr 9, 1997 to May 12, 1999
Premiered: spring 1997
Duration: 23 min per ep
Episodes: 26
Score: 6.58
Producer: Image Kei, Sony Music Entertainment, Tezuka Productions
Studio: Annapuru, Studio Junio
Licensor: ADV Films
Genre: Adventure, Sci-Fi, Space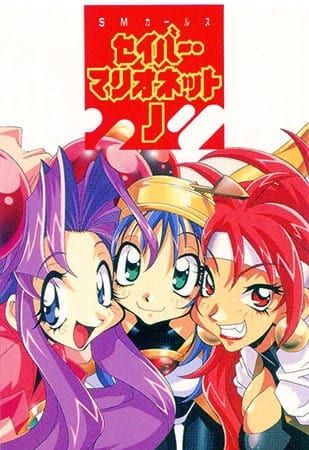 Saber Marionette J
In the distant future, since the Earth has become overpopulated, efforts to find and colonize on other planets have begun. However, one of the ships, the "Mesopotamia" malfunctions and all but 6 of its inhabitants are all killed. the remaining 6 manage to escape to a nearby planet named "Terra ll ", which is similar to Earth in many respects. However, all of them are male. Therefore, as to not let their efforts go to waste, they begin to set up 6 countries and to reproduce through cloning and genetic engineering. however, there are still no women, and to make up for it they create lifelike advanced female androids called "Marionettes" which do everyday chores and work. However, they are all emotionless machines. But one day, a ordinary boy named Otaru finds and awakens 3 special battle type Marionettes that have emotions due to a "Maiden Circuit" within them. It's up to him then to teach them and allow their emotions to grow, and when a nearby country threatens with world domination, it's up to to Otaru and his "human" Marionettes to protect their country.
Rate: PG-13 - Teens 13 or older
Native: セイバーマリオネットJ
Aired: Oct 1, 1996 to Mar 25, 1997
Premiered: fall 1996
Duration: 25 min per ep
Episodes: 25
Score: 7.34
Producer: Bandai Visual, Hal Film Maker, Sotsu, TV Tokyo
Studio: Studio Junio
Licensor: Bandai Entertainment
Genre: Action, Adventure, Comedy, Drama, Harem, Martial Arts, Mecha, Romance, Sci-Fi, Shounen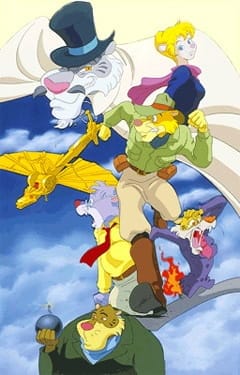 Montana Jones
Boston, 1930: Montana Jones and his cousin professor Alfred Jones travel around the world to search lost treasures in order to bring them to museums. Alfred's mentor professor Gerrit helps them by sending LPs with information. On one trip they meet Melissa, a wealthy reporter, who speaks nearly all languages. She accompanies the two on their trips. Their opponent is Lord Zero, a rich, bizarre art lover and master thief. Lord Zero has two henchmen: Slim and Slam. There is also the inventor Dr. Nitro, who invents strange engines, which to help finding treasures. (Source: Wikipedia)
Rate: G - All Ages
Native: モンタナ・ジョーンズ
Aired: Apr 2, 1994 to Apr 8, 1995
Premiered: spring 1994
Duration: 23 min per ep
Episodes: 52
Score: 6.79
Producer: NHK
Studio: Studio Junio
Genre: Adventure, Comedy, Historical, Mystery